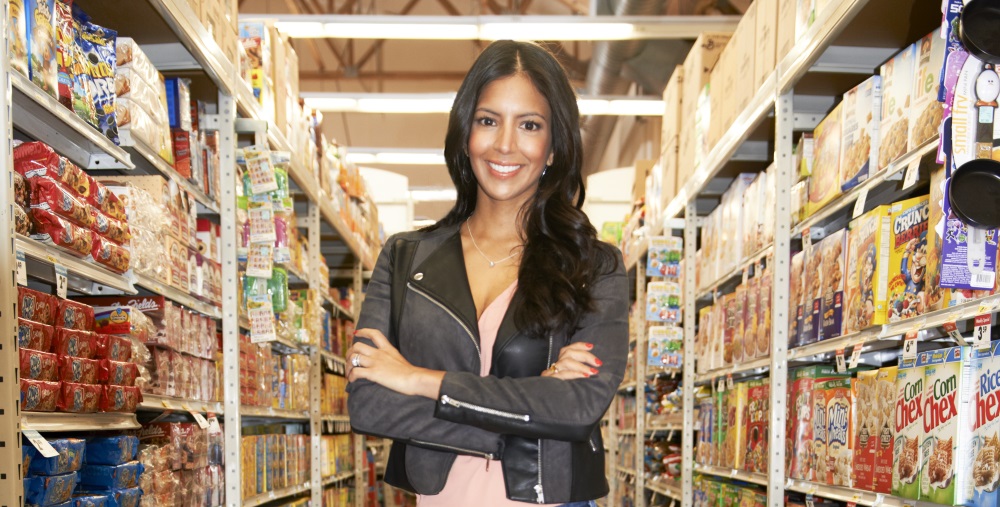 A few years ago, I was like many Americans, not really in tune with what I was putting into my body. I would buy pre-packaged foods, conventional fruits and veggies, not knowing that I was poisoning my body with chemical additives and toxins. Then one day a close friend of mine posted a link on Facebook from Food Babe's website. I was mortified to find out that the ever present 'natural flavor' in foods like vanilla or raspberry yogurt was actually the anal secretions from a beaver (a.k.a Castoreum)! I then began to read Food Babe's other articles. I couldn't believe how trusting we had all been, believing that the food companies and our government were looking out for our best interest. In all reality, they only cared about their bottom dollar. This article was a catalyst for my journey towards a healthier, chemical-free lifestyle. I am so thankful for this eye-opening experience; it has truly changed my life. What's more, it has changed the lives of those around me. Once I starting learning what was in my food, I had to share it with everyone I knew.
The Food Babe, aka Vani Hari, has caused quite a firestorm in the food industry. She has taken on companies like Kraft, Starbucks, Kelloggs/General Mills, Anheuser-Busch, and Chick fil' A and demanded they remove harmful chemicals from their products. Because of her willingness to do this and the support of the Food Babe Army, these companies are listening. They are removing harmful chemicals from our food, all because one person had the courage to stand up and hold these companies accountable.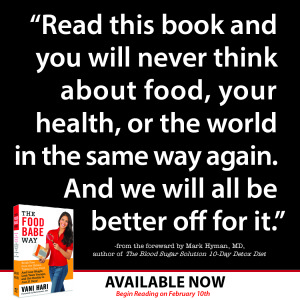 What about you? Have you been thinking about changing the way you eat? Have you looked at the label on a package of food and tried to figure out if the ingredients were safe, but felt like you were looking at a foreign language? This process can be completely overwhelming. Well, there is good news for you! On February 10, 2015, the world will be introduced to "The Food Babe Way", Vani Hari's new book. The Food Babe Way offers a 21-day plan to get you started on a path to a more healthy, chemical-free lifestyle.
In her new book, Vani introduces you to the "Sickening 15", the nastiest, most harmful ingredients that are added to our foods. I personally have worked hard to eliminate these ingredients from my home and diet. One of the first steps I took was to start reading food labels when I bought groceries. If there were more than 5 ingredients (not including spices, like pepper, salt, etc) or ingredients like natural flavor or artificial flavor, back on the shelf it went. I also started looking at the Dirty Dozen list, before buying produce. This list shows which produce has the highest pesticide residues on them. So, if you're on a tight budget, try to purchase the items on the Dirty Dozen list, organic, and refer to the Clean Fifteen for conventional items that are safer. I have also started researching products before purchasing them, asking questions like "Is this product organic and using sustainable practices?".
The Food Babe Way also lines out how to navigate dining out and make healthy choices. Dining out can be extremely difficult, because all we know is what the menu says. It doesn't line out each individual ingredient; how it was processed; or what additives were used. Vani's book also gives tips and pointers on what the best options are at ethnic restaurants, like Mexican, Sushi, etc. Your best bet is to do your research ahead of time, if possible. Know which restaurants in your area use organic grass-fed meat and organic produce. Better yet, opt to stay in, save money and get creative with the recipes Vani provides in her book!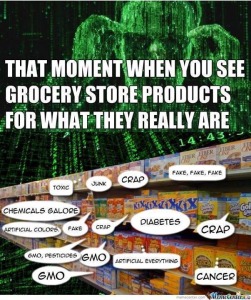 What I enjoyed most about this book is the 21-day plan that details how to change your eating and shopping habits. By the end of this book, you will be able to read labels like a pro! This book is truly the ULTIMATE How-To guide for those looking to make a positive healthy change in not only how they eat, but how they view food and the food industry. Let me be clear…this is NOT just some crazy diet book. This is an eye-opening experience to how the food industry has been poisoning our food system. It is a way to reverse the years of bad eating habits and get your life on track to being a more informed healthier individual. I guarantee that once you read this book, you will never look at food the same way.
To Purchase "The Food Babe Way" by Vani Hari Click on the Store links below and start your own journey towards a healthier, chemical-free lifestyle! Vote with your dollars and show the food industry that we mean business. You won't regret it, because your body will thank you!
Once you receive your copy, make sure to go show Food Babe some love by leaving a review on Amazon, Barnes and Nobles, Tweet about it, and share, share, share via social media to get the word out! This book will make waves and there will be many in the food industry, without even reading the book, will attack and try to keep the public from knowing their dirty secrets!
Disclosure: I was blessed to receive an advance copy of "The Food Babe Way" for free and must say that I thoroughly enjoyed it. All opinions and statements are my own.