So I know this post is EXTREMELY late, but July has been a pretty hectic month for me (in a good way)! Summer is in full swing and we have been trying to keep the kids busy and enjoy some lazy moments. However, with five people and 2 dogs, there is always something needing to be cleaned, managed, etc. So without further ado, here is what was in the July Paleo Life Box and my two cents.
What's in the July Paleo Life Box?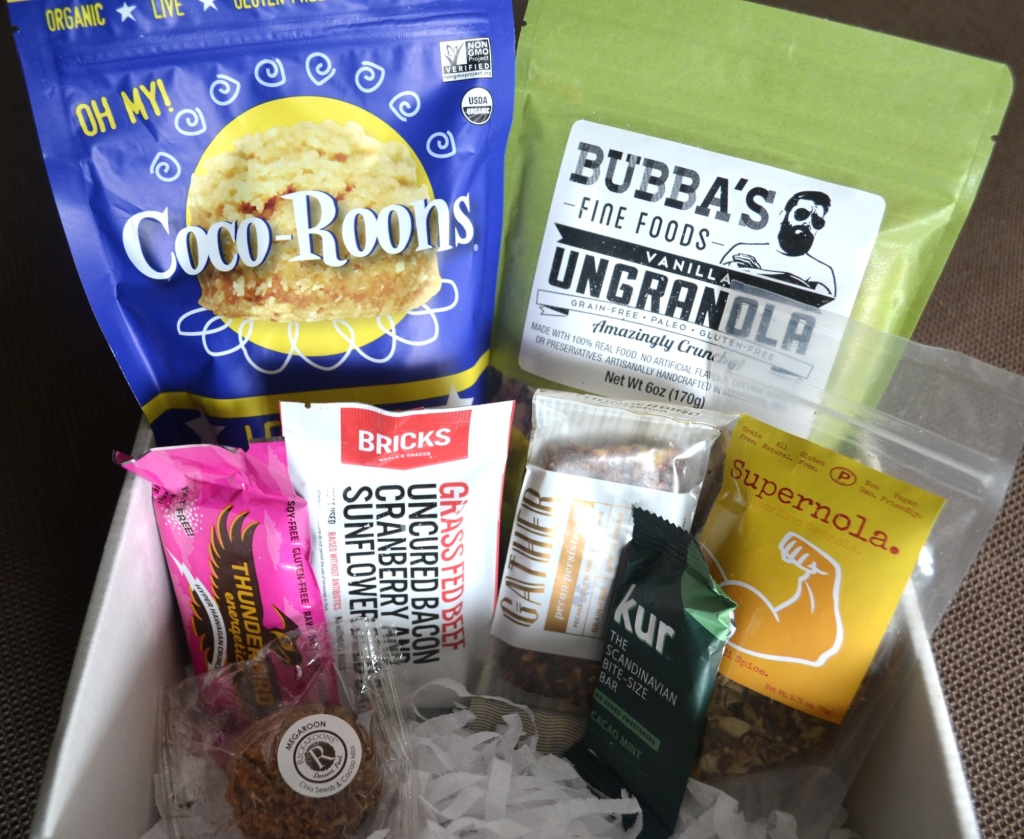 So this month we saw a few of the same brands, but with different 'flavors'. If you don't like repetition, than you might want to look elsewhere. I like getting to try all the different variations, especially on brands that I like. If you can't find them in stores near you and have to order online, many times (especially with the bars and macaroons), you will have to get a multi-pack of the same flavor. So it's good to know if you like that particular flavor enough to eat 12-15 (not all at once, of course)!
First up is the Bubba's Fine Foods Vanilla Ungranola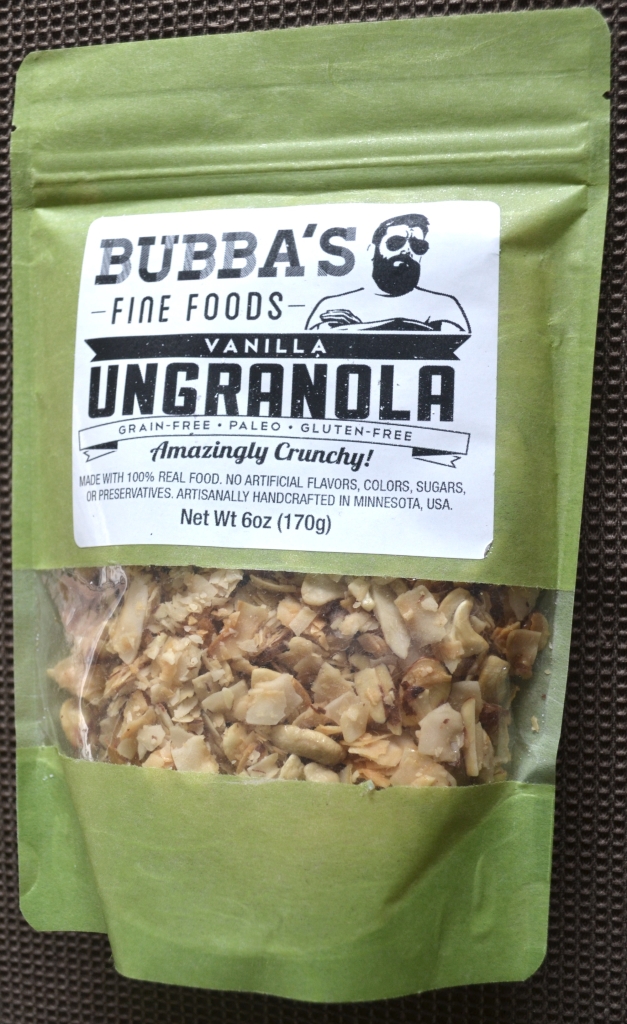 I enjoyed the flavor of this and like that it is Grain-free. However, I think the Dallas heat got to mine in transit and made it have a little bit of a stale texture. Not sure, though. This was a full-size pack (retail $8.99). I much prefer the snack mix from last month's box. However, this month a discount code was provided for 10% off on Bubba's website! Planning to use it to get more Chipotle BBQ Snack Mix! Whoot whoot!
Next we have the Lemon Pie Coco-Roons.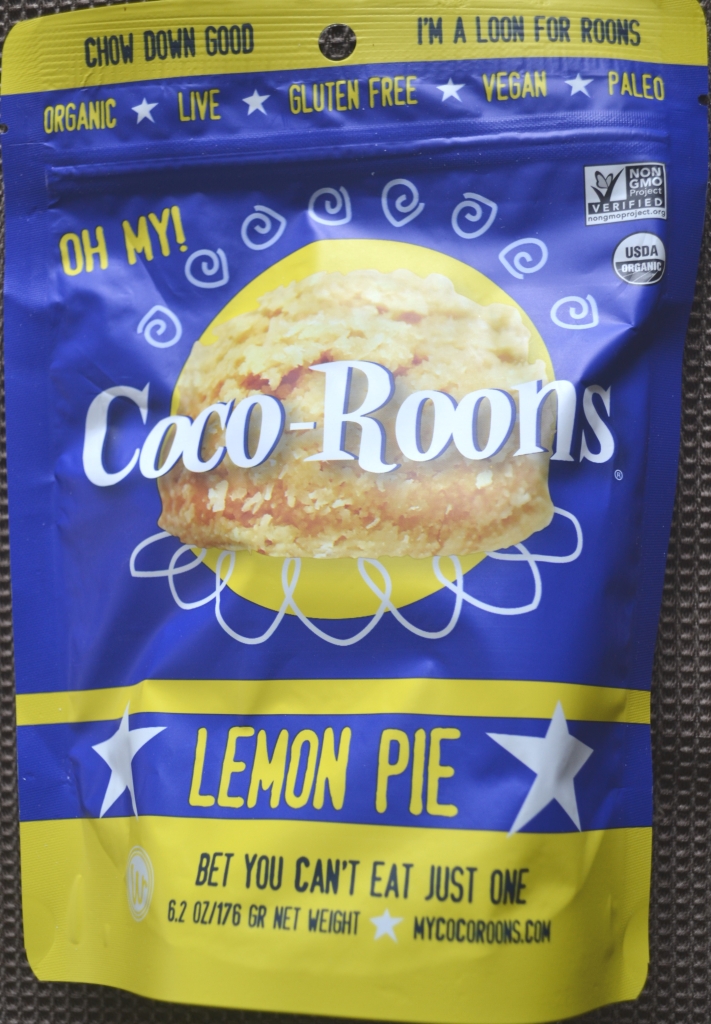 These were really flavorful with the perfect amount of tart and sweet. I love the Hail Merry brand of macaroons and these were just as good. As you can see this was a full-size pack (retail $7.99). They have 8 flavors available on their website that look AHHHHMAZING!
Rickaroons Megaroon and Kur Cacao Mint bite-size bar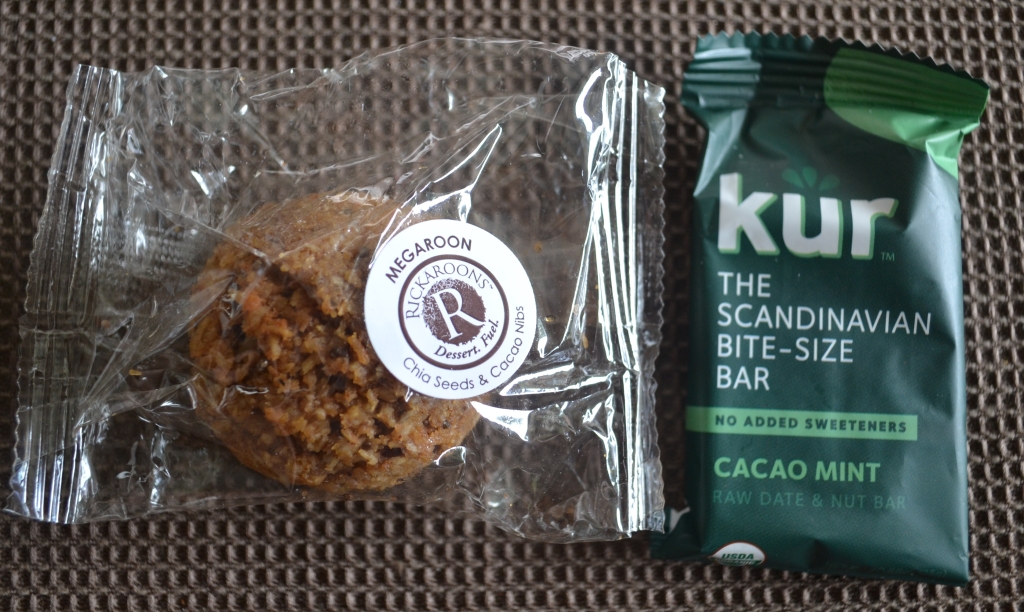 This Rickaroon (retail $2.30) wasn't bad, but was also not my fave. I like chia seeds, but really didn't care for the texture of it in the macaroon. I sound like a broken record, but I liked the Blondie from last month better lol!
I did not try the Kur bar ( retail $1.99) just yet. I do like chocolate/mint combos, so I am sure this will be great! It is made with raw ingredients, which I also love.
Thunderbird Energetica and Bricks Bars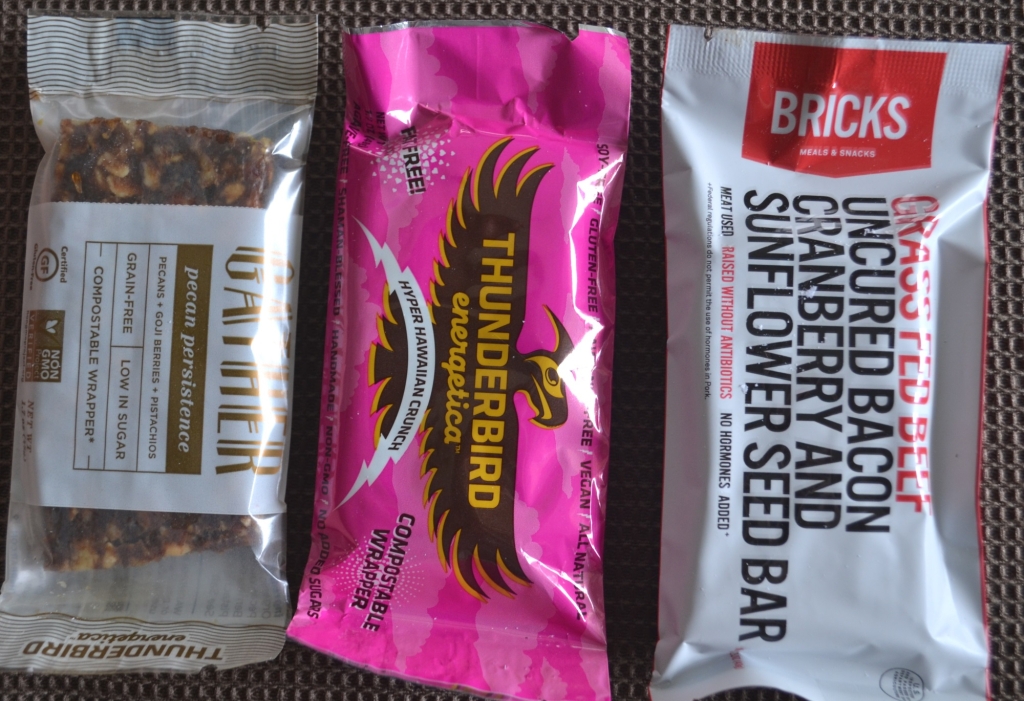 Both of the Thunderbird bars (retail about $2/each) are a great combo of nutty and fruity. Great for on the go or a pre/post-workout snack.
The Bricks bar (retail about $3.75) is similar to Epic bars. This is also a great on-the-go snack or a pre/post-workout snack. If you get kind of tired of all your snack bars being on the sweet side, these are a great choice!
Supernola – Goji Spice Granola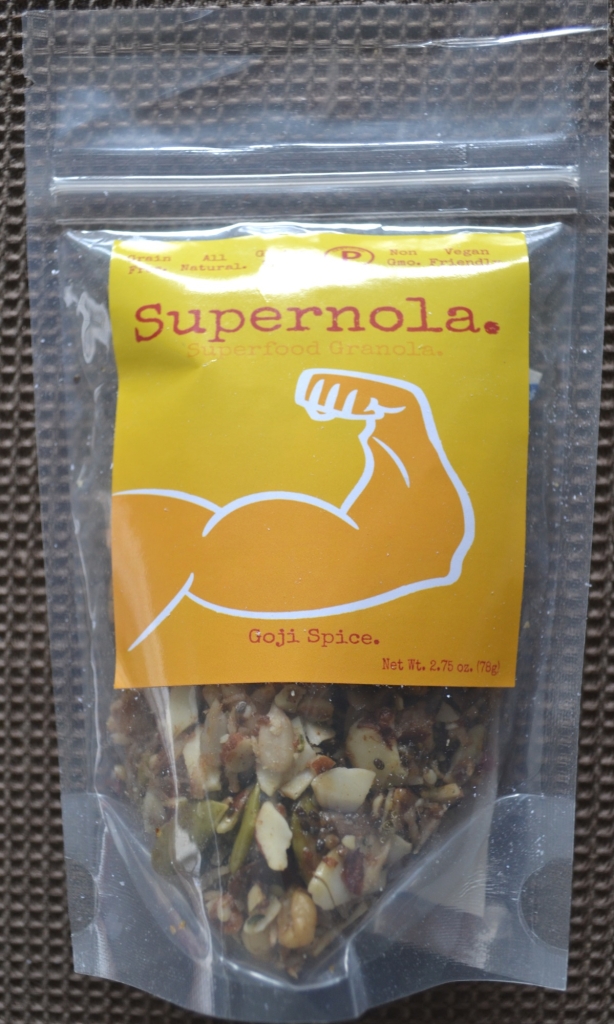 Lastly we have the Supernola (retail $3.99). This is a tasty mix that I think would be great for a hiking trip through the woods! Pair it up with Bubba's Chipotle BBQ and you're set! 🙂 This month a coupon was given for 20% off your order on their website!
Final Thoughts on Paleo Life Box
I like the majority of the items in this months Paleo Life Box. The value was great and about spot-on with the cost of the box (if you get the 3 month subscription). Like I said earlier, this is a great opportunity to try a variety of Paleo snacks without committing to a 'full-size' purchase. What's better is that you are actually getting full-size product on most of the items! I love that I don't have to worry about eating hidden-chemical ingredients. I can hand these items to my kids and feel good knowing they are getting healthy snacks without all the added junk. I highly suggest this subscription box.
*I didn't receive this box or anything in return for this review (but if they want to send me more boxes for free…I will totally accept them and notate accordingly)! All opinions are my own.*