Today's recipe is brought to you by Kelly DePalma from Mommy's Timeout. She is a wife and mom who runs her own daycare, enjoys baking/cooking and crafting! Kelly is sharing with us her Easy Whipped Shortbread Cookies! Make sure to check out her blog and Facebook page and share some Clear Sunshine love with her! She is currently giving away the cookie platter featured in her picture (open to Canadian residents only). Make sure to check that out!
*********************************************************************************************************************
The big disclaimer here is that this recipe is actually my hubbies! Back when we were dating my Mom had told him how much she loved shortbread cookies. He surprised her (and me) when he gave her a big plate at Christmas time. The recipe had been given to him by one of his Mother's Co-workers. He shared it with me and it has become our little holiday tradition.
Probably the best part about this recipe is 3 ingredients and very little work!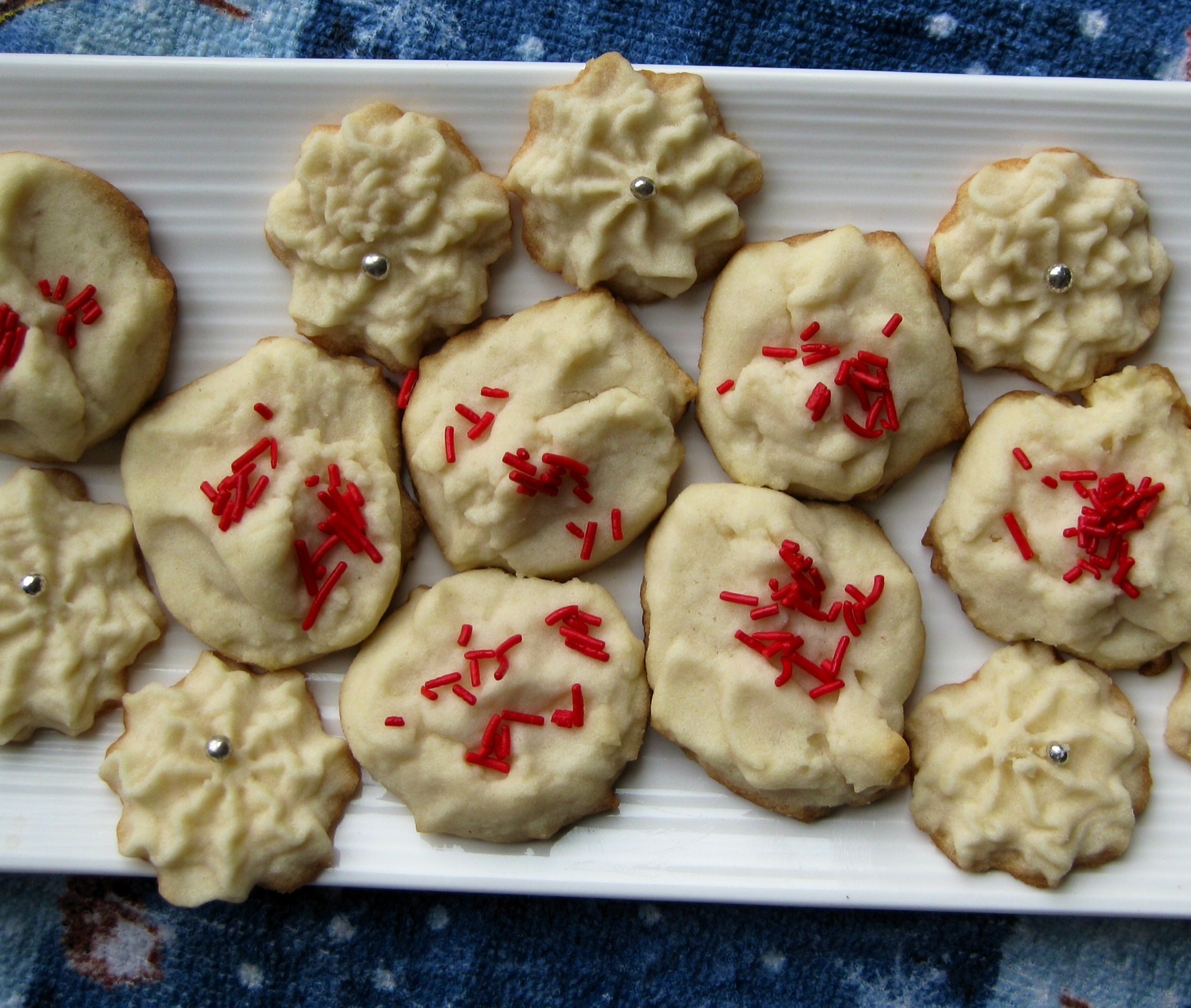 Easy Whipped Shortbread Cookies
2014-11-10 14:58:15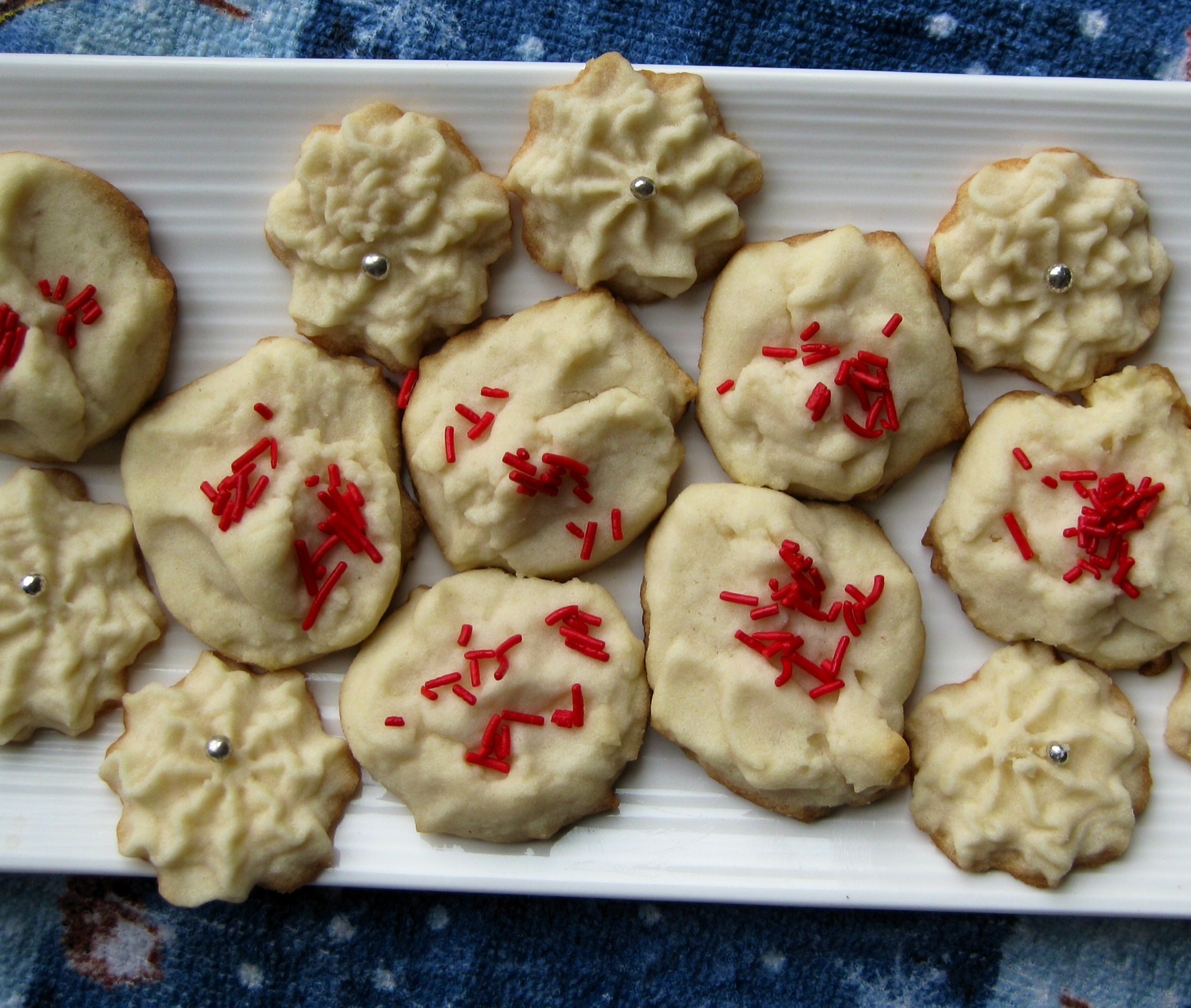 With only 3 ingredients, this recipe is bound to be a hit! These cookies are so easy to make! The kids can help, you can freeze them and they taste amazing!
Ingredients
1 ½ Cup All Purpose Flour
½ Cup icing sugar
1 Cup of softened butter
Instructions
Preheat your oven to 325F.
Using a stand mixer whip your butter on medium setting for about 1 min. Add in the flour and icing sugar and whip for about 3 min on medium or low setting (just until the dry ingredients are blended into the butter.) Turn the setting up to high and whip for another 8 min scraping the edges every so often. Spoon batter onto cookie sheets about 1 inch around and about an inch between cookies; if you want to get fancy you can use a cookie press or my method is to use an icing bag and tip and pipe flower shapes. Place into oven and bake for 5-7 minutes until the bottoms start to turn a nice golden colour. Remove and let cool. I like to lightly sprinkle with red and green sprinkles or place silver edible dragees in the centre if they are piped flowers. Do this while warm if you wish, it helps the sprinkles and dragees stick.
Serve and Enjoy!
Notes
Kelly is a Mommy of two, wife and operates a home daycare. Her blog www.mommystimeout.ca is her little time-out and hobby sharing DIY's, Family recipes and everyday moments in-between.
Clear Sunshine http://www.clearsunshine.com/