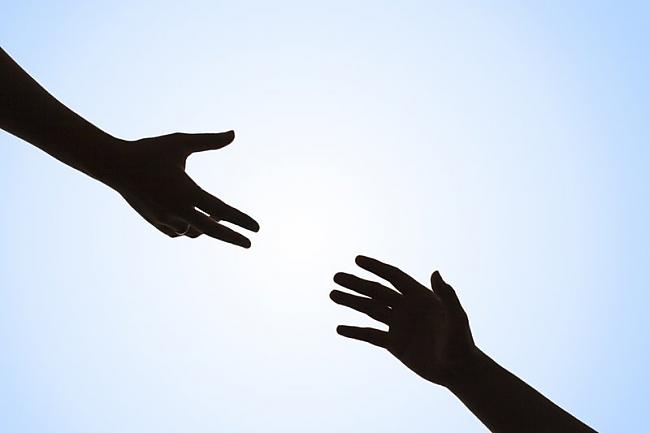 Question #4 – Are we going on a mission's trip? (This is probably the top question we've been asked.)
Not exactly.  We read some articles about an orphanage in Manta that is run on volunteers and donations.  We thought this would be a great opportunity to show our children the true meaning of being a Christian.
James 1:27 "Pure religion and undefiled before our God and Father is this, to visit the fatherless and widows in their affliction…"
We want our children to learn how to be servants…to be willing to give to others who can give them nothing in return.  Mike and I are big softies. I imagine we would probably fall in love with all the kids and want to take them home with us.  The only thing that will keep us from being able to really get involved is our lack of fluency in the language. We do hope to make contact and have some sort of involvement once we get down there.
Question #5 – Can you speak Spanish?
None of us are fluent.  We own Rosetta Stone and are currently working through the program.  We do feel that being immersed in the culture will assist heavily in our learning the language.  This is the one and only thing that truly terrifies me about going to another country…not being able to fully communicate.  However, in our research on Ecuador, we found the blog www.gringosabroad.com.  The couple who writes this blog went down to Ecuador without knowing ANY Spanish. So, I know that we will be fine.
Question #6 – What is the currency?  What is cost of living like?
Ecuador operates off the US Dollar.  This was a nice revelation, because it will make for an easier transition.
From what we have read, cost of living is lower.  However, this all depends on the person and how they choose to spend their money.  We have read numerous articles on the cost of fuel being about $1.40/gallon.  We obviously will not own a vehicle there.  So this won't really affect us.  I anticipate we will write more on cost of living once we are there and can accurately document this ourselves.
Question #7 – What is the weather like?
The weather in Manta is fairly mild, ranging from about low 70's to high 80's (Fahrenheit). Yes, we are going to be completely miserable (*spoken in a TOTALLY sarcastic tone*)!
Question #8 – Where will you live?  Do you have a house?
We rented a condo in a gated community.  We plan to stay there for the duration of our visit.
Question #9 – Will your kids attend a school there or are you homeschooling?
We are choosing to homeschool our kids.  This will be our first year doing this.  So we are preparing for numerous adventures during these 3-6 months!  We attended a homeschool convention in May and were quite amazed at all the different options. We chose to go with Alpha Omega (https://www.aophomeschooling.com/) and settled on a mix of Lifepacs and Horizons.  I wanted to add more variety, but felt that would be a little overwhelming with being in another country and it being our first year homeschooling.  I am super excited and terrified with this opportunity, but know that it will be incredibly fulfilling as a parent.  I will be responsible for making sure my daughter learns to read or not.  (Now you see why it's a little scary?!)
Stay Tuned for Part 3!