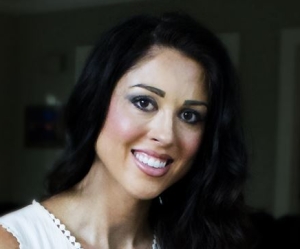 I am super excited to have Kristen from TheMommies.org share some great insight with us on how to feed your kids healthy food on a budget. Kristen has been happily married for six years, and is blessed with two children – a wonderful son and daughter. Kristen and her co-blogger, Cassie, started their blog with the intention of encouraging other mothers in a faith-based way, as well as sharing DIY tips, healthy recipes, style tips, ways to save money and more. They feel that TheMommies.org not only applies to mothers, but to women and parents in general.
********************************************************************************************************
No matter if we have one kid or ten kids, we are all on budgets these days. We also want our children to eat as healthy as possible, but how do you do this without breaking the bank (not to mention, your budget)? You don't have to go to specialty health stores and pay bookoos of money to feed your children healthy. We have the tips to buy healthy, local and/or organic food without breaking the bank and ways to feed them to your children in fun and yummy ways:
The internet is your friend. Did you know you can buy almost all of your dried foods online these days and save a fortune? My husband religiously shops at vitacost.com for things such as organic, BPA free canned goods, vitamin supplements, dried foods such as quinoa and lentils, skin care products and much, much more. The best part: since he is a repeat customer, he receives coupons every time he shops. Vitacost not only has some of the best prices on the internet, but they will send their repeat customers coupons as well.
When shopping at name-brand grocery stores such as Earth Fare and Whole Foods, be sure to sign up for their email and text list. We shop at Earth Fare on a weekly basis, but we ONLY buy what we have coupons for and what is on sale. When a lot of people hear the word "Earth Fare", they automatically think "high prices". What they don't realize is – Earth Fare sends great coupons by email and text if you are signed up with them. We get our grass-fed meat there for 50% off, amongst many more discounts. We actually save a ton by shopping at Earth Fare. Who knew, right?
Farmers markets are the best way to buy local and save money. Buying local is healthy and supports the economy of the town you live in. Farmers markets offer freshly-picked goods from a few miles away from where you live. The closest thing from picking items out of your back yard, which leads us to….
Grow your own. OK, I know this sounds overwhelming and isn't always feasible, but start small. I have two children (small children at that) and am a working mom. That being said, I definitely do not have time to have a huge garden. What I DO have time for is a few herbs and vegetables such as mint, basil, tomatoes, garlic, and cucumbers. These are so easy to grow and take little time and maintenance. Not only are they healthy money-savers, but gardening is a project you can involve your children in. It teaches them responsibility and is a way that you all can spend quality time together!
Big Lots and TJ Maxx are a good source of discounted organic foods. They receive overstock of what is sent to the grocers and they discount it to move it out of their store. Check out more on what Big Lots has to offer.
Sneak those veggies in. Make a fruit and veggie smoothie (with yogurt instead of ice cream). Your child will feel like he's eating a treat, when it's really chock-full of veggies and wholesome goodness!
Make it fun. When I make my daughter's plate full of quinoa, avocado and chick peas, I tell her "the quinoa is the dirt, the avocado is the grass, the chick peas are the duck eggs", etc… Sounds silly, I know, but if you hand your child a plate of food and pretend it's an outdoor scene, or even better, have them imagine and pretend, then it will make them more fun for them. They won't be focused on the fact that it isn't chicken nuggets and fries they're tasting. They'll be more focused on the fact that they are playing pretend.
Turn it into a game. Count bites for them. Let them count bites with them. Spell something out – write a letter with each bite they eat and let them guess what the word could be along the way. The possibilities here are endless.
Make healthy desserts. The possibilities here are endless as well. Instead of pulling out the unhealthy, chemical-laden pre-packaged desserts and snacks, make them something that tastes just as yummy but is incredibly healthy at the same time: chocolate covered bananas and strawberries, homemade frozen yogurt with berries and honey… Stay tuned for a post specifically on healthy desserts for kids.
What tricks do you pull out of the hat to help your children to eat healthy? Let us know below!
Be sure to follow us on www.themommies.org, www.facebook.com/mommiesgrace, www.instagram.com/mommiesgrace, www.pinterest.com/mommiesgrace and www.twitter.com/mommiesgrace for more parenting advice and encouragement!