Did you know that your gut health can impact your entire body (including your brain) and your emotions? It is important to help your gut flora stay in balance. Most people hear the words probiotic and think 'yogurt'. They also think that just eating yogurt alone will give them all the probiotic benefits they need. Unfortunately this is not the case. Most mainstream yogurts contain sugar in the form of high fructose corn syrup (this actually can help grow bad yeast and fungi in your gut) artificial flavors, and additives. Thankfully there are many ways to meet your bodies probiotic needs! Eating a diet rich in fermented foods can help, like organic (low-sugar) yogurt, pickles, kombucha, kefir, miso soup, etc. You can also take supplements like a probiotic. Deciding which probiotic to take can be tough, and that is why I am doing this review today!
Features of SCD Essential Probiotics
This probiotic is a bit different than what you are probably used to, as it is in liquid form. Most people are used to having to swallow what I lovingly refer to as "horse pills", in order to get their daily dose. What's worse is that most times to get the full benefit, you have to take more than one! I hate swallowing those things, as I generally tend to gag on them. With SCD Essential Probiotics, you can mix it in with juice or your favorite smoothie! I love this aspect of taking this probiotic!
SCD Essential Probiotics Average User?
SCD is safe for adults and children (ages 12 and up) can take 1 Tablespoon a day. Children 2 to 12 can take 1 teaspoon daily. I saw a few reviews about people giving it in smaller doses to even younger children. If you chose to do this, I would suggest contacting your primary care provider first.
The Main Benefit of SCD Essential Probiotics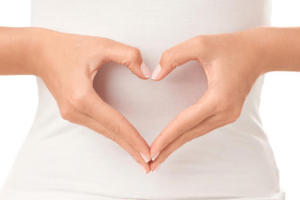 By taking 1 Tablespoon of the SCD Probiotic a day, you get 11 Live Strains of Probiotics. This will help promote bowel regularity; support healthy digestion; support intestinal and immune health; and relieve gas and bloating. This is not a claim made by SCD, but taking a probiotic has even shown to help in kids with ADHD. (The article is no longer available online. If you would like a copy, I can email it to you.) There have been many other studies that have shown a direct correlation between your gut health and your brain health. A study published in Neurogastroenterology & Motility found mice that lack gut bacteria were found to behave differently from normal mice, engaging in what would be referred to as "high-risk behavior." This altered behavior was accompanied by neurochemical changes in the mouse brain.
SCD is all natural and not made with GMO ingredients, so you can take it knowing you are only getting the best ingredients possible for your body! SCD contains zero calories and less than 1% of your daily value in carbohydrates and sodium.
Best Place to Buy SCD Essential Probiotics
You can buy straight from the SCD website. They offer a 32-day supply (16.3 oz) for $19.95. Right now you can even get one 16.3oz bottle for FREE (you pay only shipping and handling)! Click here to get yours! If you miss this deal or want to get a sample size, they also offer a 3oz bottle for only $4.99.
Final Thoughts on SCD Essential Probiotics
I personally have been taking the SCD Essential Probiotic and can tell a huge difference in my gut. I have struggled since I was a kid with IBS and have for the most part been able to manage it by watching what I eat. With the help of probiotics, I have been able to further strengthen my gut and eliminate painful episodes. Like I stated above, I detest swallowing large pills. This is one more reason I have loved using SCD. I have been taking a couple ounces of kombucha and mixing it with my SCD probiotic. You can also mix it in with a couple of ounces of juice as well. SCD provides a couple of smoothie suggestions on their website.
I wouldn't suggest taking the probiotic straight, as the flavor is pretty strong. I noticed the molasses flavor most, as it does contain organic sugarcane molasses.
Now many of you are going to be making New Year's Resolutions soon. Why not start 2015 off with the commitment for a healthier you? Clear Sunshine and SCD Probiotics want to help you do this! So here is the exciting part… Six of you lucky readers are going to get a FREE 3oz bottle of the SCD Essential Probiotic! Just enter below!