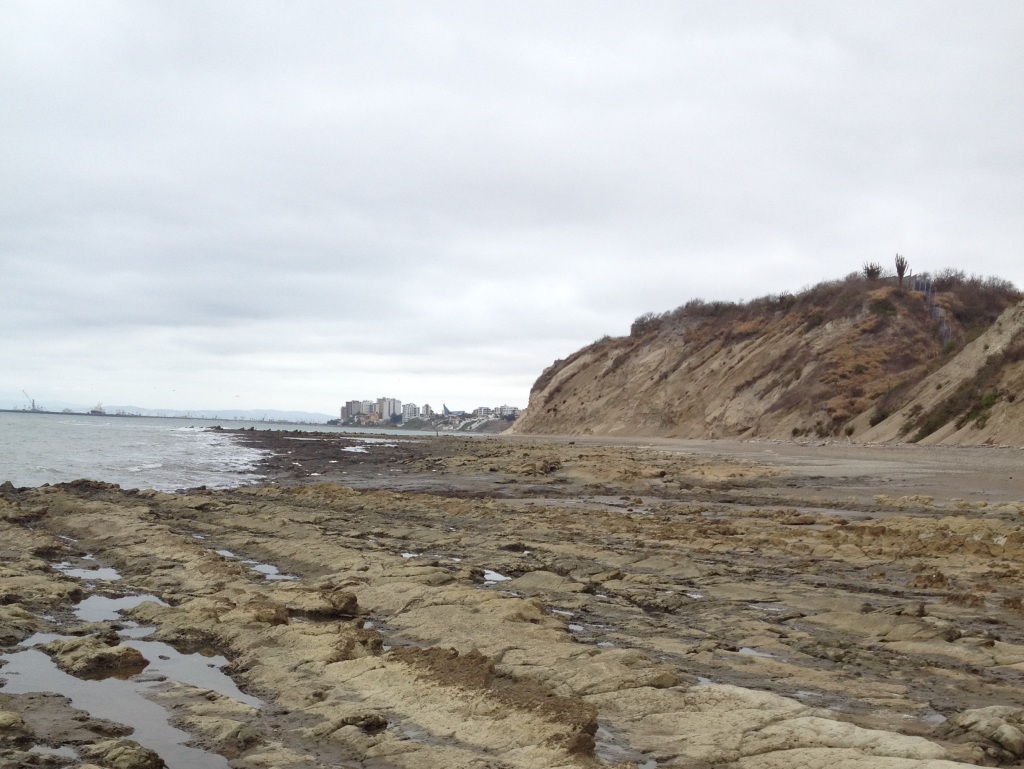 We have had a busy last couple weeks.  On the weekends, we have tried to get out of the house and go on mini adventures.  One Sunday we (or should I say Mike) decided that once low tide hit we would make the trek up the coast line from our condo to Murcielago Beach.  This is about a 3.2 mile stroll.  We started about an hour or so before low tide.  This way we knew that the tide would be moving out the whole time we were walking.  We made it in about 2 hours.  The beach here is very rocky and many areas are a mix of broken shells and rocks.  Although, there are some sandy areas, too.  In many of the rocky areas, there are little pools, where you can find all forms of life.  Some of the shells have little crabs in them.  There are black sea urchins.  You have to watch out for them when walking barefoot. While they are not necessarily poisonous, they can be very painful.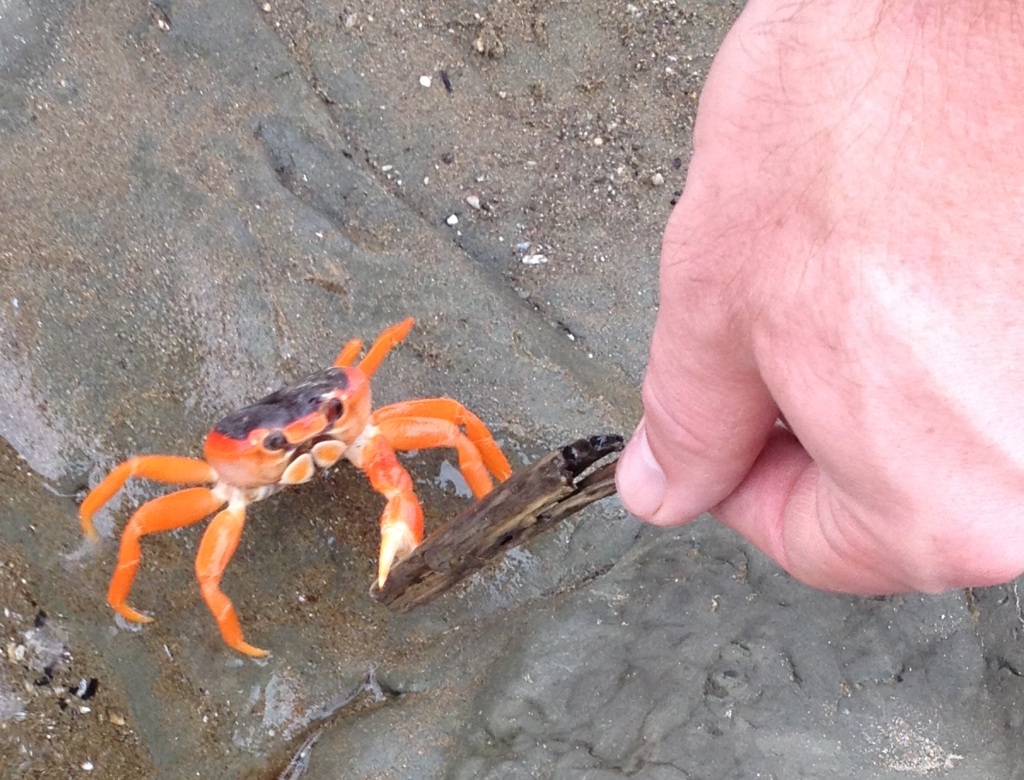 We found some new 'wildlife' this trip.  As you can see it was an epic battle of man-with-stick versus little orange crab.  We were all very excited at this find.  This little guy didn't seem near as pleased to see us though.
I have recently been labeled a 'Beach Hoarder' by my sweet Hunkey.  This is because every time we go on the beach, I come back with at least a handful of new treasures (for the record, our most recent trip, I didn't bring back anything!).  I told him I can't be a hoarder, because I have set standards on what comes back.  They need to be intact (no broken shells) and if they aren't, they must be flat amazing!  I am planning to do something crafty with them when we get home. I'm thinking a shadow box.  Chandler is my main collecting cohort.  He will usually trail along with me, eyes glued to the ground, seeking out our next big find.  Our goal is to find a medium-to-large conch that is completely in tact.