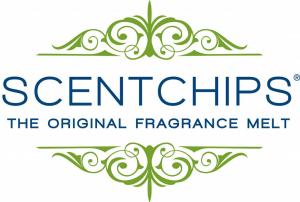 Scentchips is a family owned and operated business that started in San Antonio, Texas in 1979. Scentchips was the original fragrance melt creator and revolutionized the home fragrance industry . In 2001, Scentchips opened a second retail store in Dayton, Ohio and now has over 25 locations spanning the United States and Australia with distributors in many countries around the world.
The Main Benefits of Scentchips
One benefit to using Scentchips is all melts are handmade in Texas. All the melts have a high scent throw when warmed in a fragrance warmer, due to their high concentration of fragrance to wax. The fragrance can last over 100 hours! They also can be used as potpourri (unheated). So you can throw a sachet of the chips in your car, gym bag, closet, dresser drawer and enjoy the scent for up to 5 years!
Another great benefit to Scentchips is they allow you to mix and match scents to create your own blend. Do you like to mix your fruit with your florals? Or your musky scents with your woodsy scents? With Scentchips the possibilities are endless! If you are lucky enough to live near one of their stores, you can smell them before buying and put together your own box of scents (Click here for the store locater).
The Practical Details of Scentchips
Scentchips has over 80 single scents and 150 scent blends to choose from, as well as fragrance warmers and accessories. A 6oz box of chips provides enough fragrance to last 140 hours, while covering up to 3000 sq ft.
To get the most fragrance from your Scentchips, you should use an electric or tealight warmer. If you chose to use them as potpourri, make sure to keep them out of direct sunlight, otherwise you might have a nice melty (although fragrant) mess on your hands! Keep this in mind, if you use them in your car and place them in a cool area (e.g. under the seat and in a little tray).
My Scentchips Experience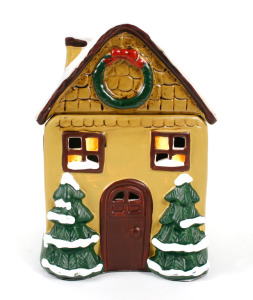 I got the holiday Christmas Cottage warmer, which is normally $28, but is on sale for $23.80 right now! I also got the Pumpkin Roasted Marshmallow scent blend. This is a blend of Fireside, Pumpkin, and Vanilla Icing. When I got my package in the mail it was well-packaged. I immediately could smell the fragrance chips, upon opening the box. They are not kidding when they say they have a high concentration of fragrance. I was a little worried that this would be overbearing when it started melting. Thankfully it was not! It easily filled a 500 sq foot room. In fact, after about 30 minutes after it was turned on, the scent had drifted all the way downstairs!
I let it burn for a couple hours the first few times. Each time the scent throw was really good and numerous people visiting commented about how much they liked the scent.
Best Place to Buy Scentchips
The best place to buy is straight from the Scentchips website. They have a great variety of scents to choose from. They also have numerous tea light or electric burners. I love all their holiday warmers! The snowman is so cute! It would be a great addition to your holiday decor! Right now you can catch some awesome holiday specials. If you prefer to order by phone, feel free to give them a call at 1-800-4SCENTS.
Now here is the surprise! One of you lucky readers is going to win a $40 e-gift card, so that you can check out Scentchips for FREE!! Yay! You can enter below via the Rafflecopter widget.
Health and Blessings,
Amanda